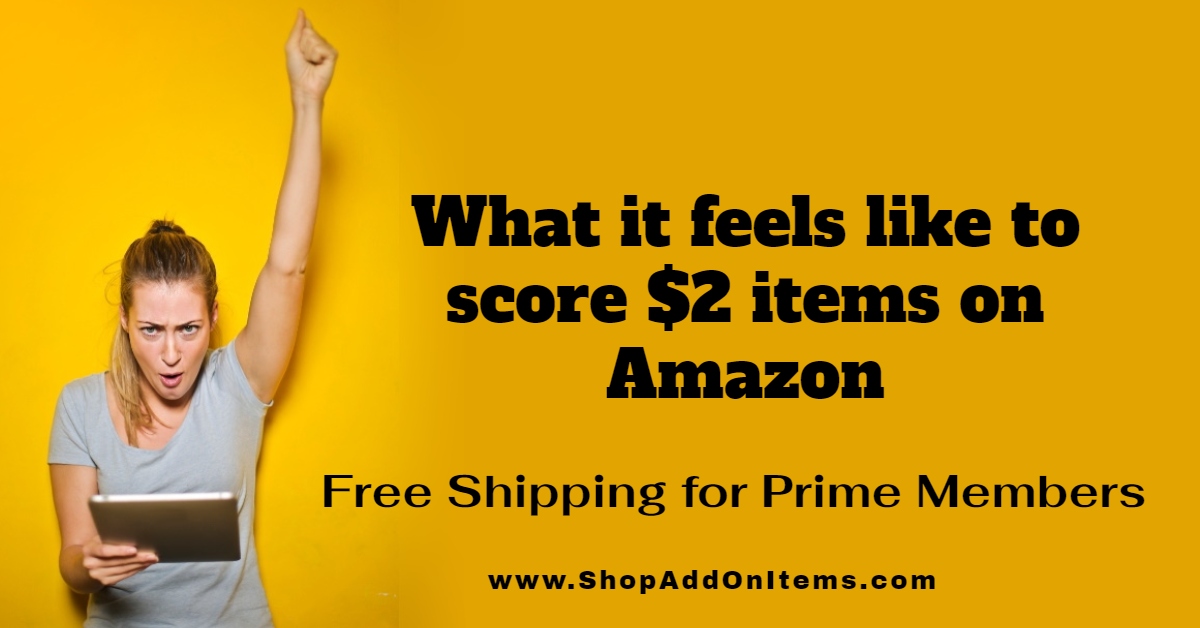 Once upon a time, Amazon had Add On Items, those wonderful little gems mysteriously scattered across Amazon's vast marketplace. They were special because they were only for Prime Members, they were super cheap, and Amazon could sell them because they would be piggybacking on an existing order to avoid a separate shipping charge. There was no way to search for just Add On Items, although, you could check a box to omit them from search results. It almost felt like Amazon made it hard for you to find them.
Fast forward to the present and you'll find that Amazon has done away with their Add-On program. That seems like bad news at first, but they've done something ever better, magnificently better. Despite all logical math, they are selling the super cheap items with free Prime Shipping, no piggybacking necessary. Yes, that means you don't have to buy a qualifying item to get that deal, for real. Right now, as this is being written, I could go on Amazon and spend a grand total of 92-cents and tomorrow, someone would deliver me a big 24-ounce can of Hunt's Pasta Sauce, no questions asked.
Now this is where ShopAddOnItems comes in handy.  We laboriously scour Amazon's hundreds of product pages, so you don't have to, and hunt down these often fleeting deals. This saves you tons of time and energy, so you can get down to the business of shopping for deals.
For those of you without an Amazon Prime Membership, don't fret, you can still take advantage of these deals, but you're going to have to spend $25 on Prime items in total. It's always a good idea to stock up anyway, so buy several of each maybe. You could also opt for a Prime Membership. If you've been on the fence about it, now would be a good time. Also, if you have an EBT/Food Stamps card, you can qualify for half price Prime.
Who doesn't love a good bargain? Enjoy your shopping!